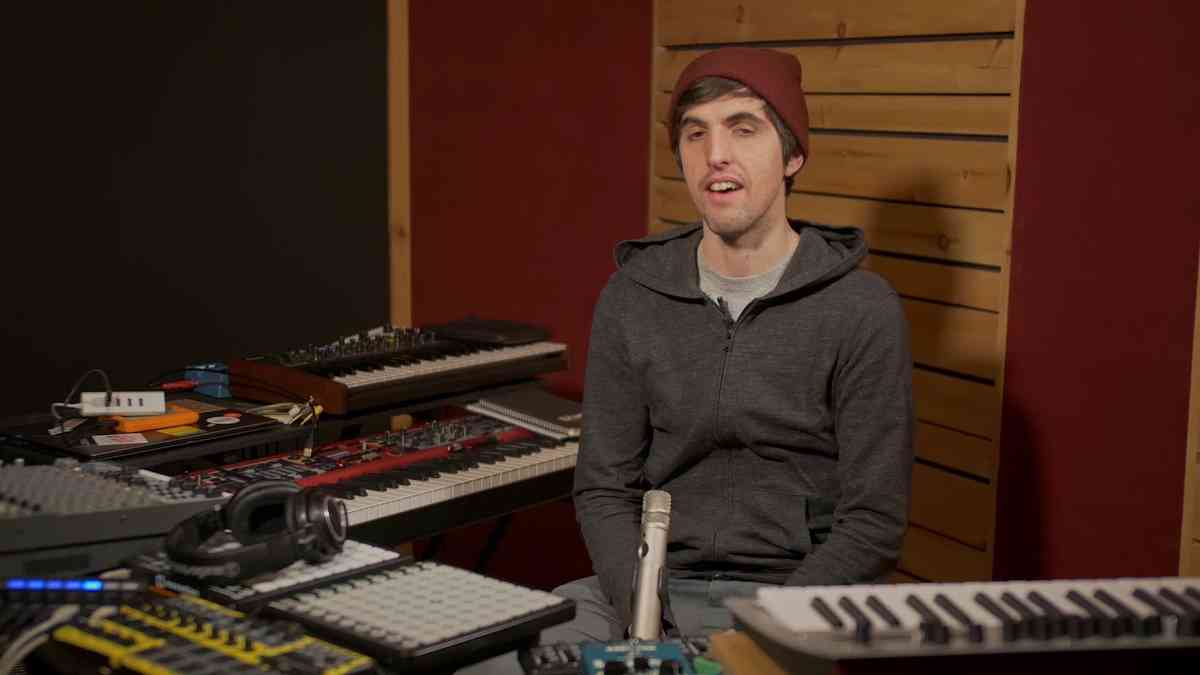 Inspired by a collection of poems written by his father (Chilean poet Francisco Viñuela) and reflecting his exile during the 1973 Chilean coup d'état, Exilio Transitorio is the fruit of a creative music residency at the Centre d'Expérimentation Musicale in March 2019, delivered by Montréal based piano and keyboard player, composer and producer Gabriel Viñuela-Pelletier aka Viñu-vinu (Parc X Trio, Extended Family, Multiple Chord Music, Montreal's OFF Jazz Festival). In this project, Gabriel explores and discovers a new facet of his musical creativity, rich in atmosphere and very personal. Alongside Sara Létourneau (voice and sound objects), Sébastien Savard (violon), David Simard (drum), Pascal Beaulieu (bass and effects) and Robert Pelletier (vibes), Viñu-vinu blends elements of electro, poetry and ambient music, supported by artist Simon Lacoste's video-projection, combining his own geometrical images to video archives of Chili's military coup d'état and filmed images of the book of poems.
Viñu-vinu

Machinery and electronics
Synthesizer
Composition

Pascal Beaulieu
Sébastien Savard
Sara Létourneau
Robert Pelletier
David Simard
Bio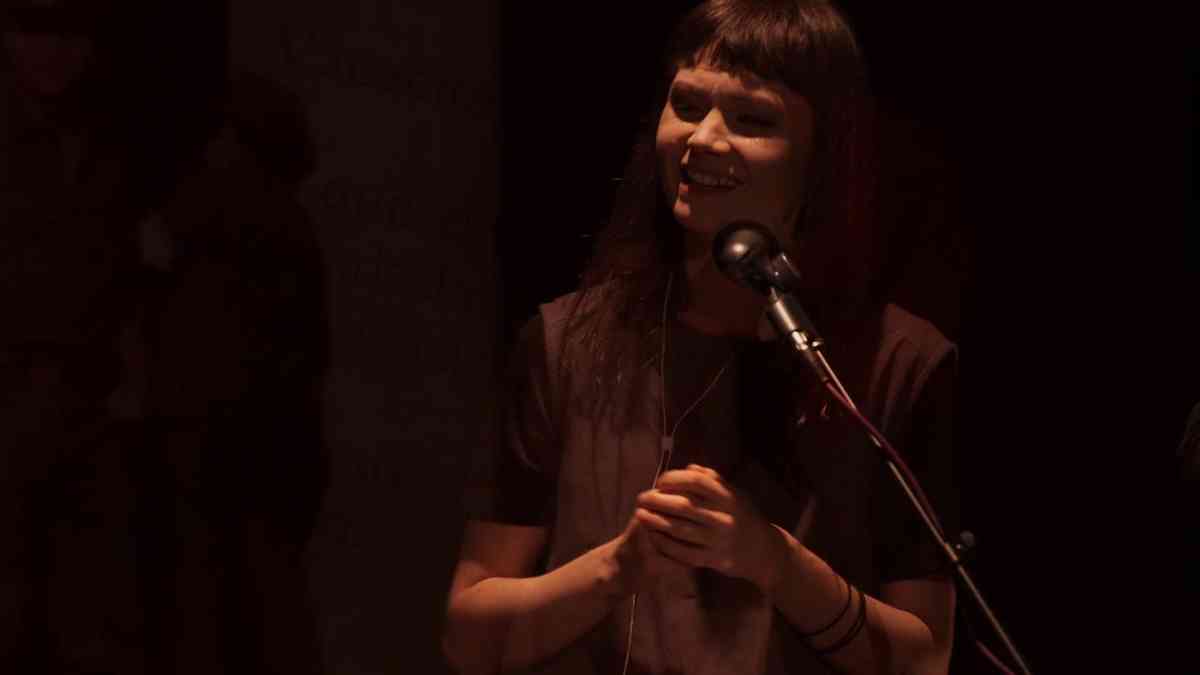 Viñu-vinu is the alias of pianist, keyboardist, composer and music producer Gabriel Vinuela-Pelletier. The name viñu-vinu pays tribute to her Chilean roots and comes from the francization of her surname, Viñuela to Vinuela. This project explores in music the subjects of search for identity, origin, transformation and evolution. Manipulating keyboards, synthesizers, doctored "field recordings" and other deconstructed "samples", he created rich harmonies and melodies that intertwine with more textural electronic experiments. Viñu-vinu has released since 2016 three EPs, a studio album and two "live" albums: Etudes-Tableaux (2016), Encounters (2017), Echoes from Afar (2018), Live at Casa del Popolo (2020), Live at La Vitrola (2020) and Exilio Transitorio (2021). In 2019 he also released the album Borderless on Seil Records, an ambient collaboration with Chilean producer Nico Rosenberg. His publications have led him to participate in a number of presentations, concerts and festivals such as: Festival Montréal en Lumière/Nuit Blanche, MUTEK Montréal, Suoni Per Il Popolo presentation, Congrès Mondial Acadien/Festival Acadie Rock, Pop Montréal and The OFF Montreal Jazz Festival. He also participated in several artistic residencies at the Banff Center for Arts and Creativity in 2017 and 2019, as well as at the CEM in Chicoutimi for the creation of Exilio Transitorio in 2019.
Gabriel holds two bachelor's degrees from the University of Montreal: the first in classical piano interpretation in 2004 and the second in jazz piano interpretation in 2008 under the tutelage of Pierre Leduc and Luc Beaugrand. He has won several prizes and grants in classical and jazz music, including the Grand Prix TD Jazz 2010 with his group Parc X Trio. Very active on the music scene, he is the investigator of the jazz-electro improvisation collective Extended Family and co-directs, with bassist Alex Lefaivre, the group Parc X Trio. With this formation he released seven albums between 2009 and 2017 and he has toured extensively in Canada, the United States and Europe. Gabriel is also the co-founder of the Multiple Chord Music label. As an accompanying musician, Gabriel has been touring since 2022 with the group NIYAZ, as well as with the singer-songwriter Marso Margelidon. With viñu-vinu, his main creative project for a few years, he is currently composing and sound designing the new multidisciplinary choreographic creation Alexis from the Ampleman Danse company and writing and preparing an EP and of a new album to be released in 2023 and 2024 respectively.
The Process
During his 2 weeks of residency at the Centre d'Expérimentation Musicale (CEM) in March 2019, Gabriel Vinuela-Pelletier composed a series of original pieces that were premiered and captured before a live audience at the Salle Murdock in Chicoutimi, alongside musicians and artists from the CEM. An experienced pianist who completed two bachelor's degrees in classical and jazz piano, Gabriel uses the pseudonym Viñu-vinu for his projects in electronic music. This new work is a rigourous hybrid of acoustic and electronic genetics.